skitter
UX Design
/
UI Design
Tired of feeling rushed and lost at the airport? So was I during one of my travels across Europe, which triggered the idea for this app.
---
This was an app concept for frequent travelers who want to avoid lengthy layovers. Skitter is the efficient way to get to your next gate and make all the stops you need in time.
---
---
User Story
As a
frequent traveler,
I want
an app to ease the layover experience,
so that
I make the stops I need and am not late to my flight.
User Flow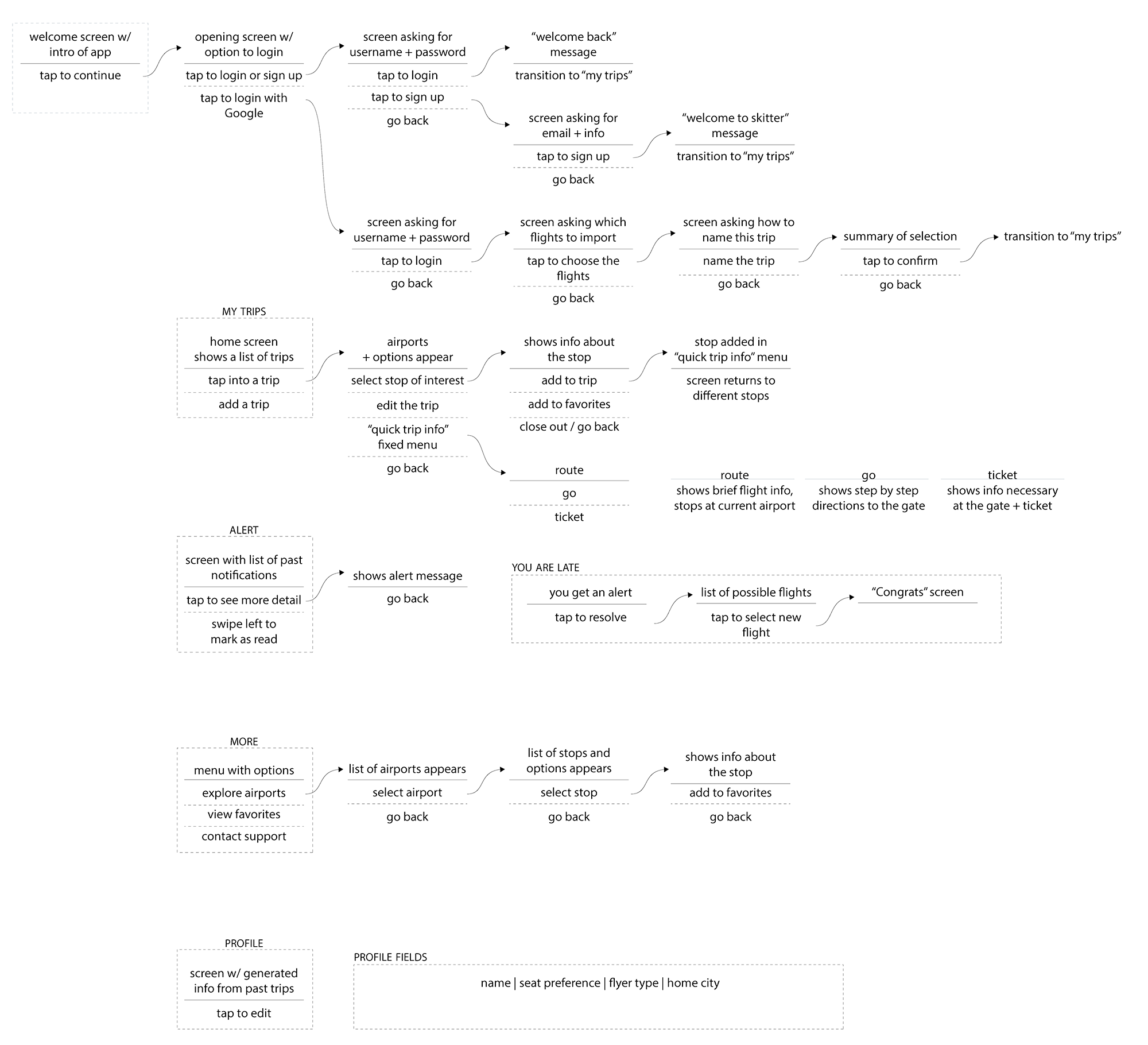 experience highlights
Simple onboarding with shortcuts to help the user start using the app faster.


When planning a trip, there are various categories of stops to choose from.

Quick-access menu with chosen stops, navigation to the gate, and ticket information for when the user is boarding.
If there is a change in the trip, the app is there to help you resolve the issue.
For an alternative view, this section offers a zoomed-out view of the airport so the user can browse it easier.
---