chrysalis

UX Design
/
UI Design
/
Branding
Sometimes you need to shift your focus from designing for yourself to designing for your community.
---
Freelance Designer
I partnered with another designer designer,
Kyle Charlson,
on the rebrand and visual language of the website.
Individually, I focused on the UX content flow, while he focused on the website development.
---
website redesign
UX Flow
After conducting an audit (see below), we concluded that many competitors provided a lot of the information upfront, creating information overload. So we wanted to focus on pacing.

We also restructured the information across the website to fit under five sub-pages (instead of nine), making it much more digestible for parents.
UI Design
The
new website
was developed within a third-party platform so the clients could edit the content long-term. Throughout the process we refined and developed he original wireframes flow to satisfy the client's needs.
---
rebrand
Inspired by the curves of the Museo Slab typeface, we pushed the contours even further to pay off the brand's love for rhythm.

We established a mark that could be bold and simple, but when magnified, could incorporate textures that showcase the day-to-day involvement of the children.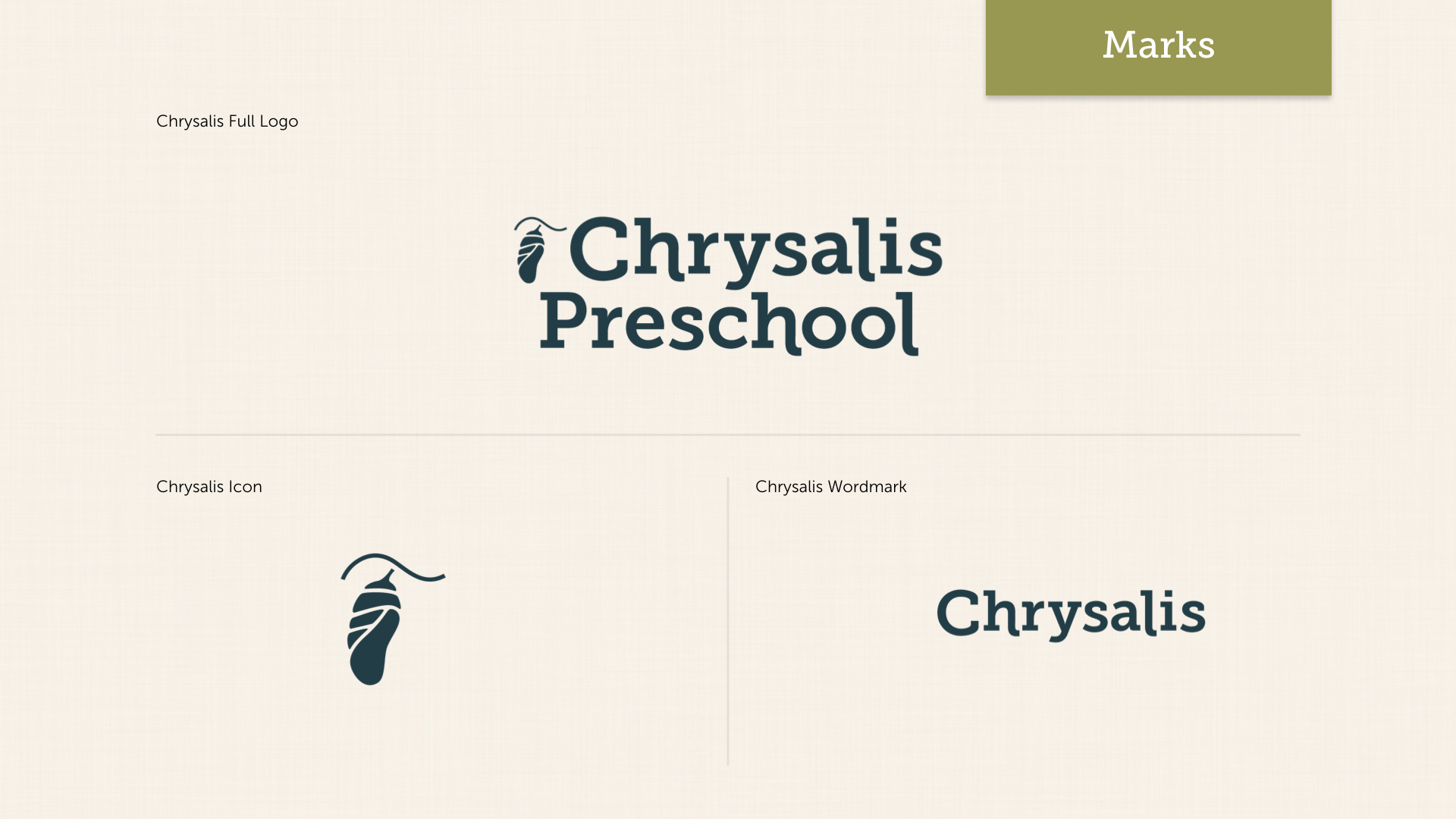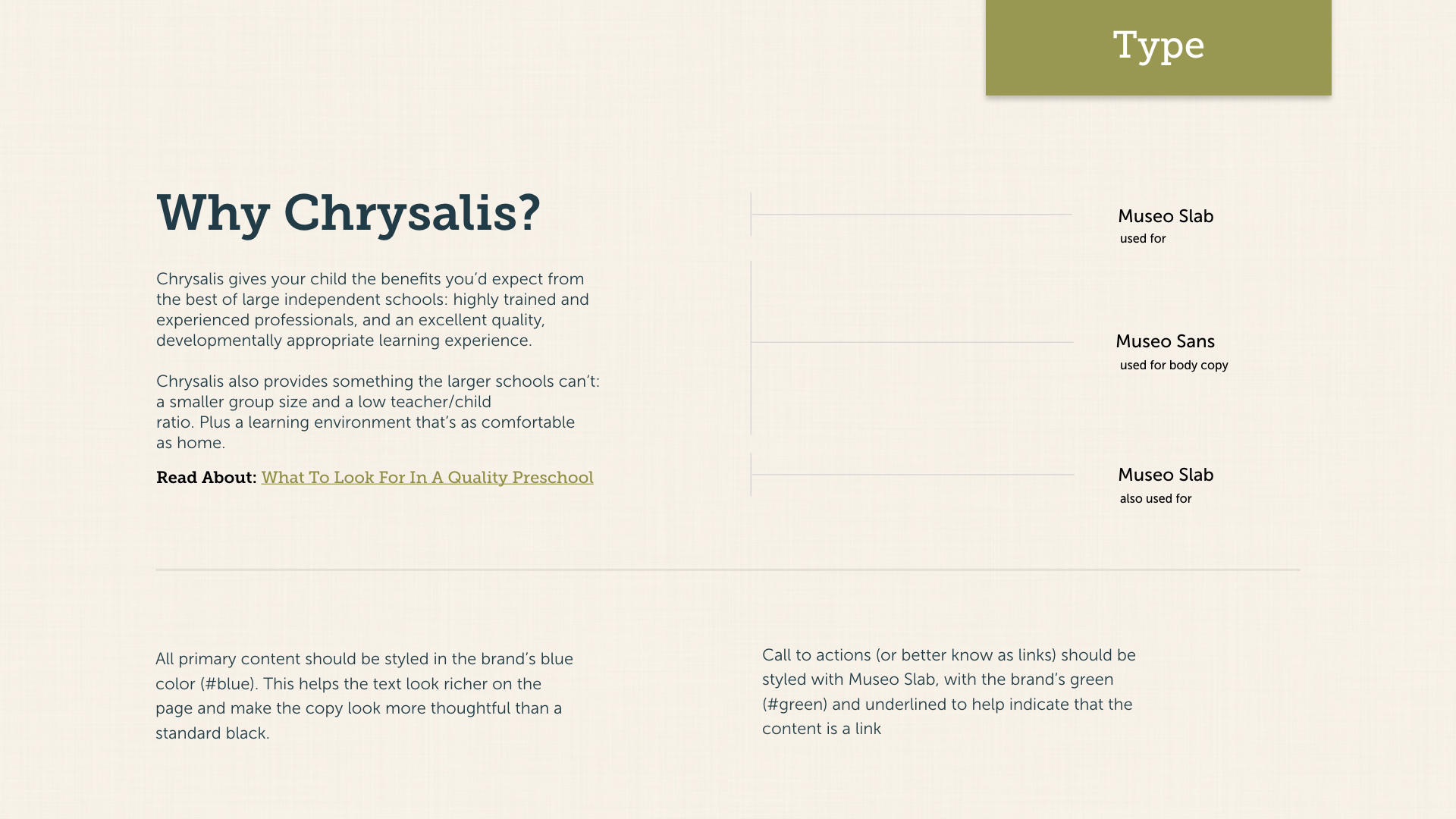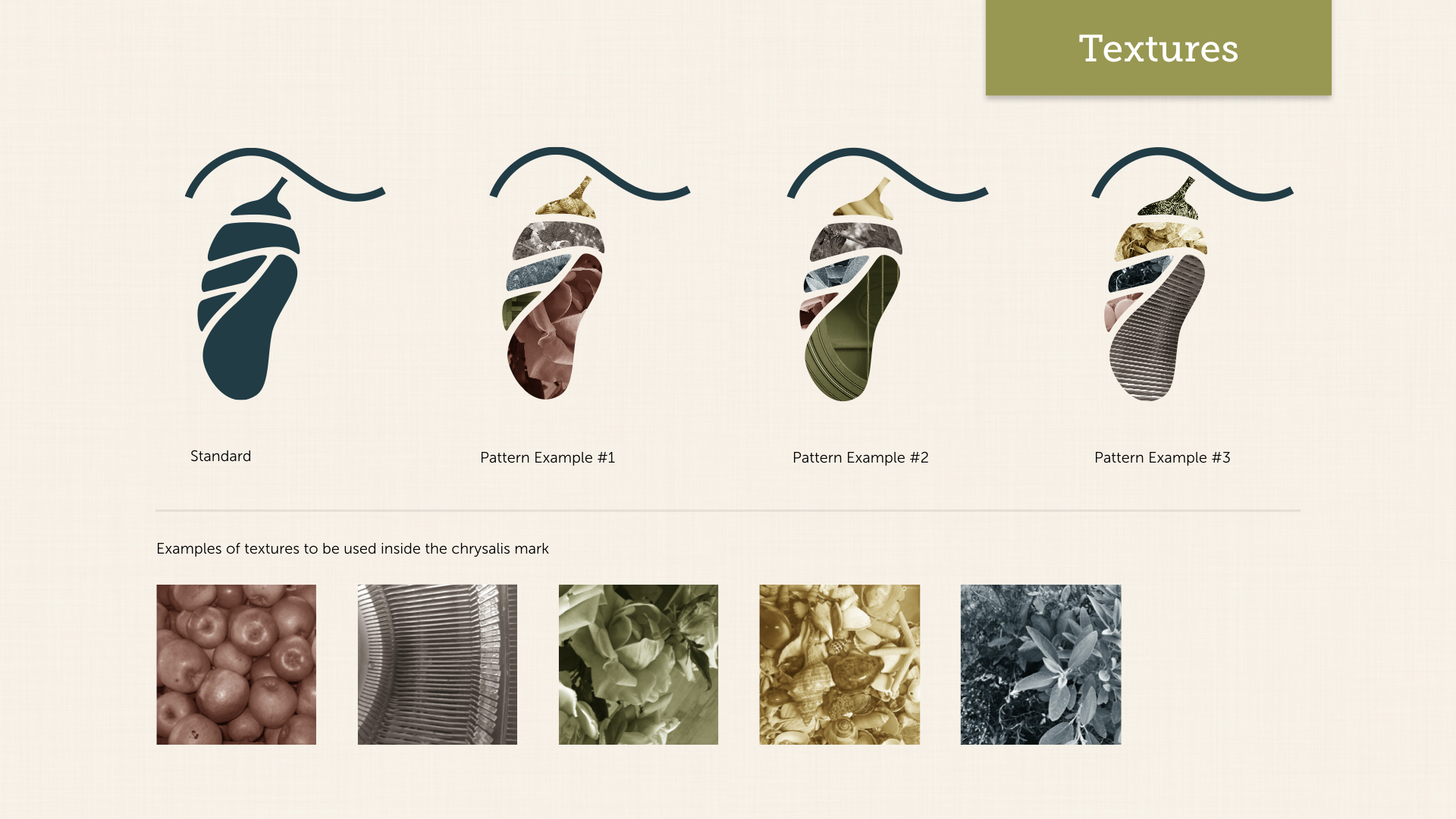 ---
audit
Original Website
The site had a loose structure relying on over 7 navigation tabs for sharing information.

Aethetically, the colors used were not energizing and did not convey the tone of the preschool.

Many sections had overwhleming amount of information to digest at a first glance.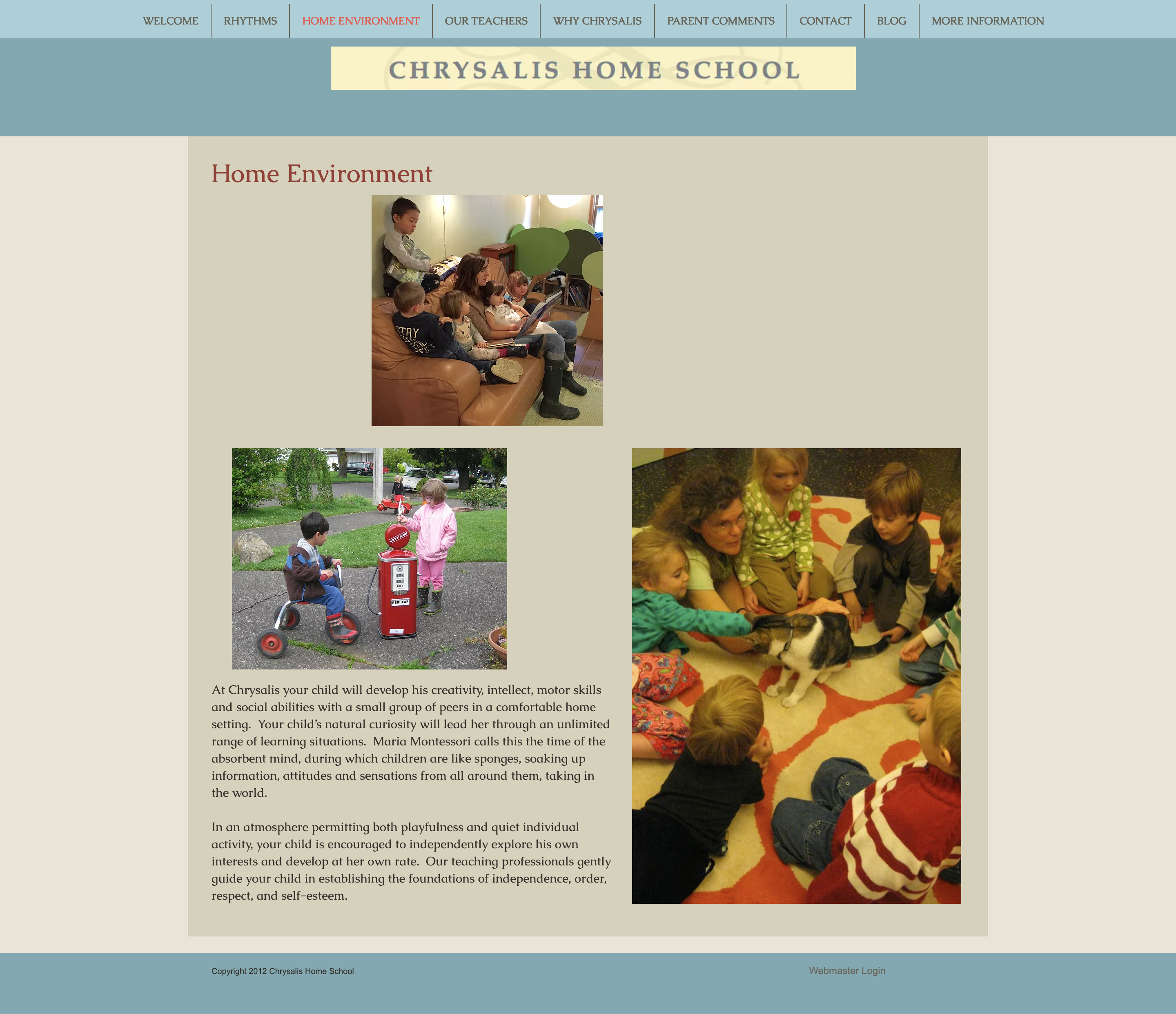 Many of the
brands
lean towards childcare stereotypes: simple, bright, large photos/illustrations, cute, basic and/or cliche typography, and a single symbol not carried out to the rest of the site.
Color palettes
are typically bright, primary, and tended to use green and orange as accent colors to help signify growth and energy.
The
photography
selection is often focused on children, their learning environments, and is edited to have a warm sense of feeling and glow, with high saturation.
Content flow
varies, the majority focus on the qualifications and lacks the story of the brand.
---
outcome
Our main KPI for the website performance is year-over-year enrollment rates. Due to the recent release of the website and lack of previous recordings, more performance indicators are yet to come.