admix

UI Design
/
Art Direction
/
Campaign System
It seems like Artificial Intelligence(AI) is replacing nearly everything. I began to wonder if creatives have anything to worry about. Spoiler alert: They don't!
---
This event concept explores a new kind of advertising conference.
---
For the past couple of decades, AI has been focused on marketing optimization and strategy, specifically in ad operations.

Many advertising professionals are either unaware of AI's potential to improve marketing efforts, or haven't had a chance to explore it.

Many ad creatives stay an arm-length away from the topic and don't understand its full potential.
---
creative concept
Initiating an interaction
with an actual AI to educate advertising professionals on its potential, challenge preconceived notions, and clear up misconceptions around how the technology is being put to use.
---
execution
Direct Promotion
Out-Of-Home Advertising
Online Presence & Program
The conference is focused around digital design, to translate the concept further, the
mobile online event program
was designed as the part of the web presence.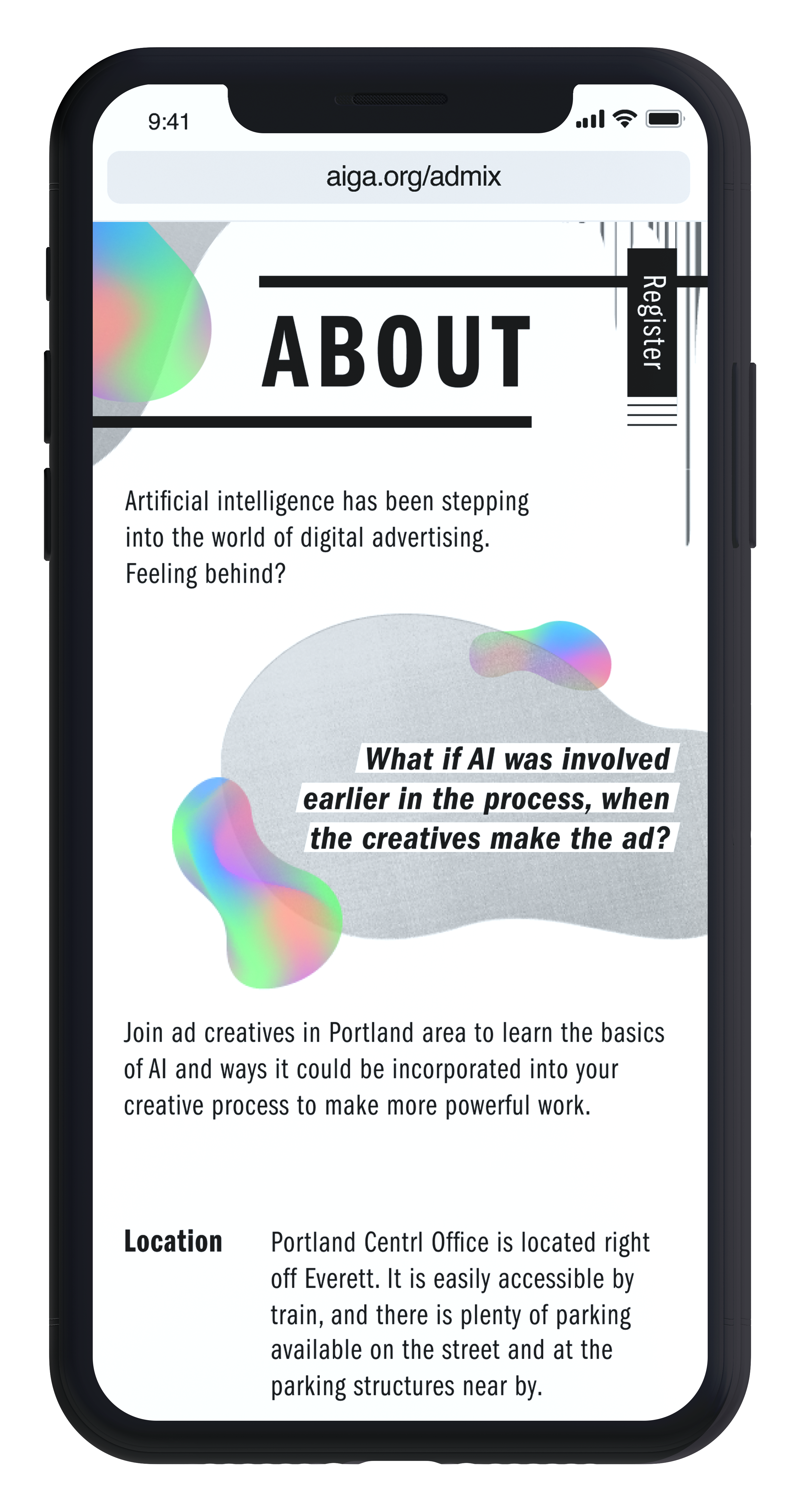 At the Event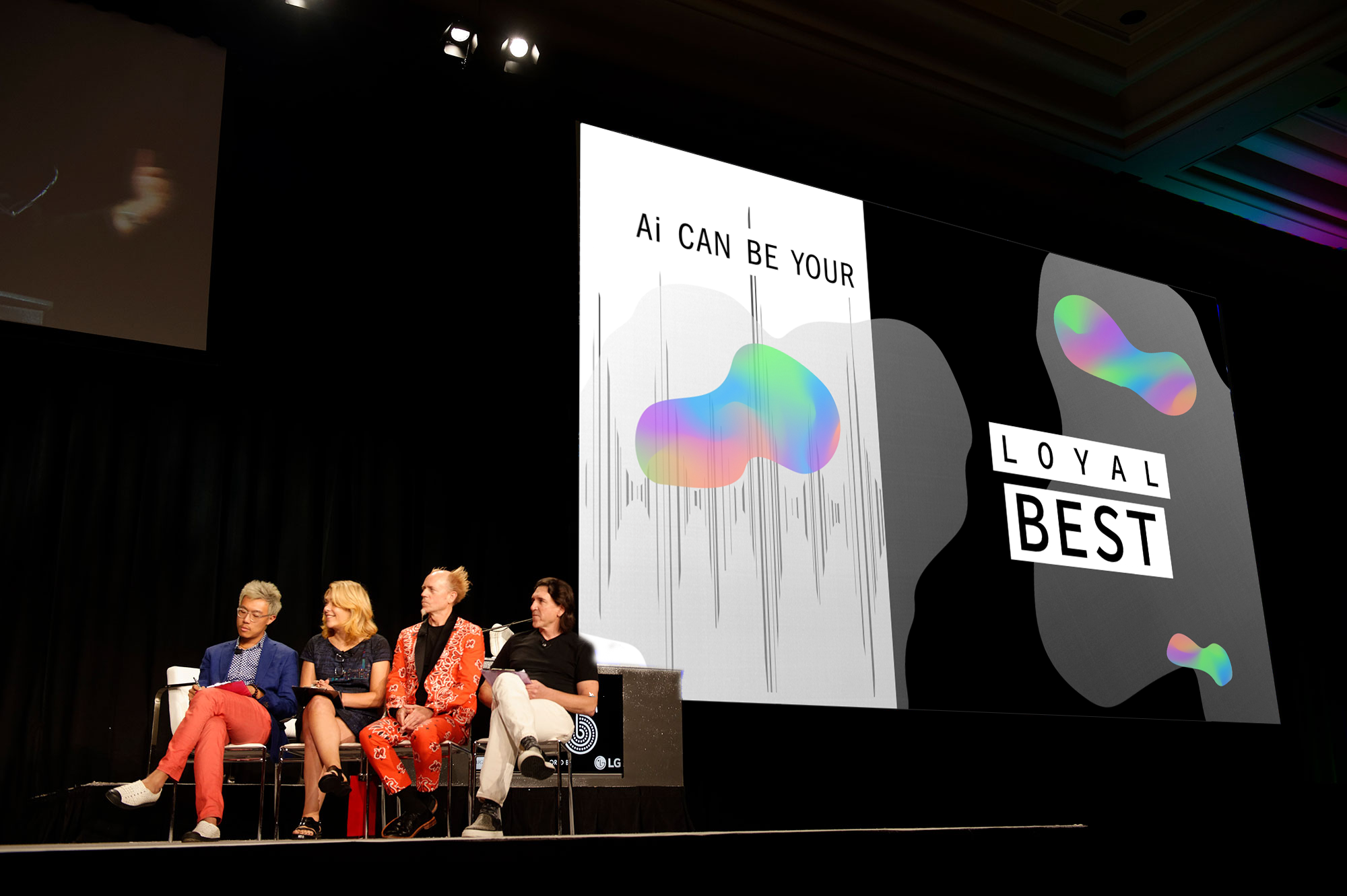 The speakers at the conference have already figured out what kind of friend AI is to them.
Atendees name tags are neutral.